The Latest in Fiction: Good books with flawed characters
As the anticipation of summer builds up, with its breezy vacations away from the daily work anxieties, why not have a brief look at some of the recently released titles, so you know what to pack in your bag or load up on your reader! Books might not be everyone's go-to choice of entertainment or relaxation and that's totally fine, but for those of you who occasionally (or frequently) ogle the stacks of books in your local library or store - here is some of the best new fiction that I've read in the last few months, filled with flawed characters who, like most of us, still have a lot to learn.


The Futures by Anna Pitoniak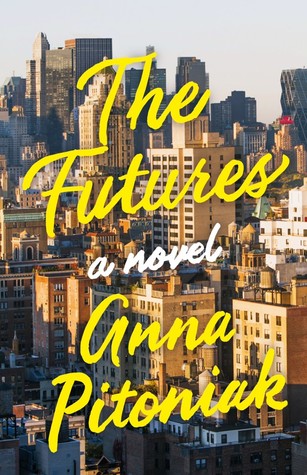 The Futures tells the story of two college graduates - Julia and Evan, as they make their first steps into adulthood. It turns out life is different from what either of them had expected (newsflash) and they have to start all over again. If soul searching is trial and error as an adolescent and a fresh-eyed twenty-year old, then as one gets older - it doesn't get any easier.


What I find particularly good about
The Futures
is its relevance. The main events are set in the 2008 financial crisis when Julia and Evan together graduated from Yale and are about the start their supposedly grown up lives. It's thought to be simple and straightforward, but through errors and small successes, they slowly realise there's nothing simple and straightforward in becoming an adult and knowing oneself. Every decade has its own politics and socioeconomics, its own struggles. The key is to learn how to keep going despite them or along with them. Julia and Evan are growing and the journey isn't without mistakes. The novel also focuses on self-finding within a young relationship. How oneself sees themselves through the prism of boyfriends, girlfriends, friends and family.
Sisters One, Two, Three by Nancy Star
The novel heavily explores the dynamics of the Tangle family as the narrative alternates between the present and the past, captured through the lens of the oldest sister - Ginger. The Tangles cocoon themselves in secrets and lies.
The relationship between the two main figures - Ginger and her mother - Glory is in the centre of the plot. They are different, but somehow they both end up controlling the people in their lives. Control is hard to let go of and if you follow them on their journey, you can decide for yourself if people can really change and to what extent. For me it was a good escape from my own problems, but also it made me reflect on how self-damaging could be our desire to control.

Always Happy Hour by Mary Miller


A collection of short stories,
Always Happy Hour,
offers a glimpse at the openly-spoken minds of female narrators who question lifestyle choices, relationships and mostly themselves.
The stories reveal thoughts that are deeply intimate, like the reader has ben given a special permission to read someone else's mind. The narratives are raw in their sombreness, but anger and stubbornness aren't there. A speck of hope shimmers. The dilemmas fall on their shoulders - between staying and leaving, between going on with the reality as they know it and choosing the other option.
Invincible Summer by Alice Adams
Alice Adams' debut was actually released last year in contrast the rest of the titles featured in this post. However, I read it a bit later and thought it would be a good edition, because, yes, it is a really good novel and also due to its three-dimensional questionable characters.
Invincible Summer
follows the friendship of Eva, Sylvie, Benedict and Lucien through distance, gains and losses, love and job quests in the span of twenty years. The thing is that all of them have made mistakes and had to redeem themselves at one point. Their friendship was at test and their lives had taken sharp turns more numbers I could count. Could second and sometimes third chances be enough?
The Most Dangerous Place on Earth by Lindsey Lee Johnson

I know, I know, young adult literature is always full with some flawed teenagers, but this one just doesn't read as every other YA book out there. It's different and I can guarantee you that. The writing is truly beautiful. Every sentence is skilfully crafted and you don't want to skip a line. Mill Valley High is the place where there are students like every other high school - they go to classes, skip some, eat lunches, throw parties and make their first attempts to love, find out more about themselves and shield from the inevitable pain. There are no happy or sad endings, but choices, sequence of events, small and big developments. Whether Mill Valley High is the most dangerous place on Earth or whether every school could be, well, I'll leave it for you to discover.
In Arts & Entertainment we will try to turn off our hard-working brains and deal with the less-exhausting prospect of our leisure time. Here we will talk about all things visual: new exhibitions, books and movies that made or failed to make an impression and also discuss what example the popular culture and our society give us - when is healthy to follow it and when to say enough.